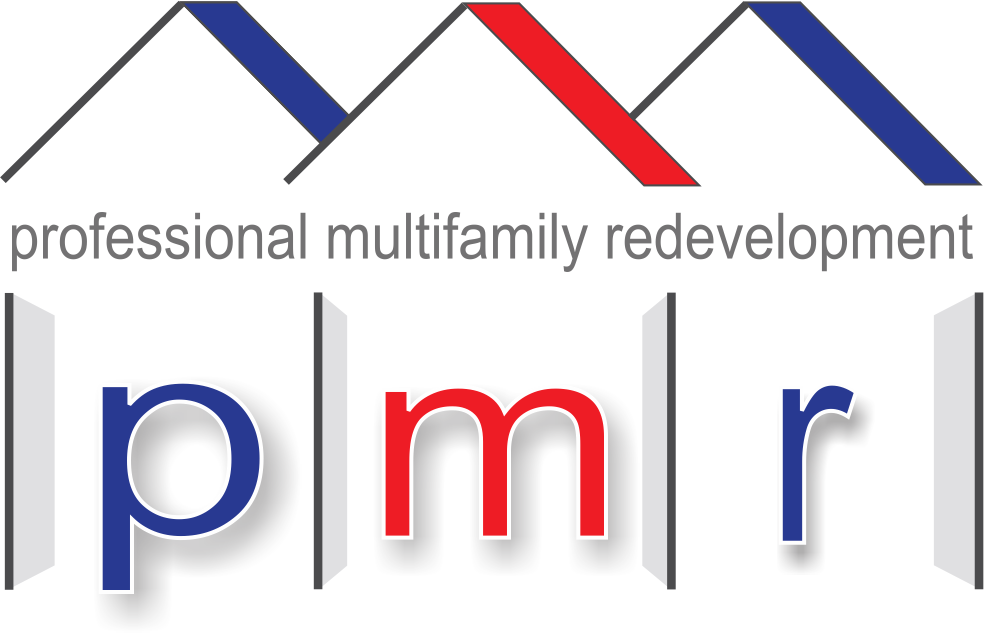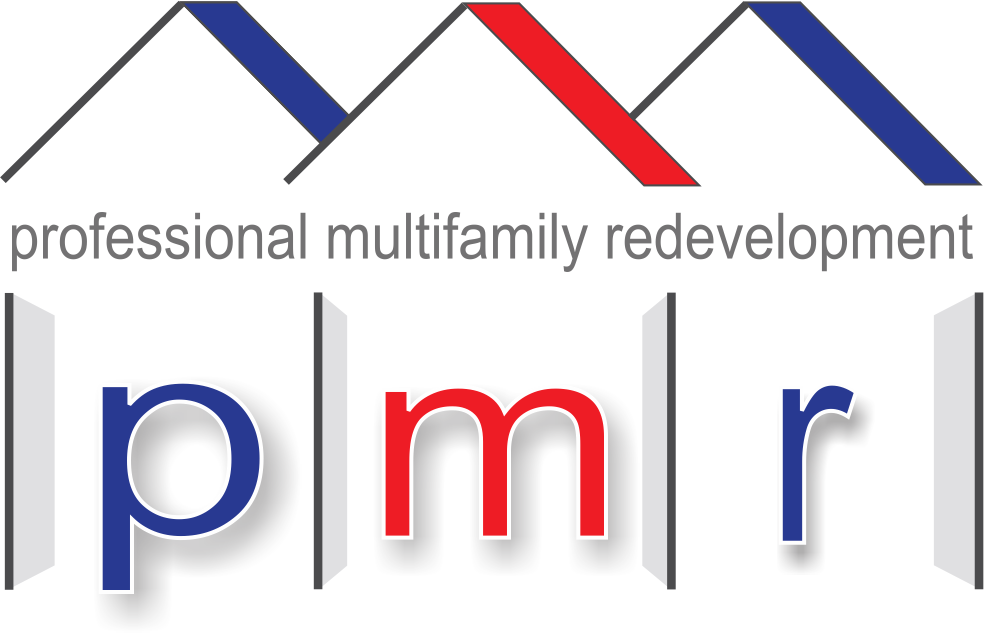 PMR is a redevelopment & renovation management consultant, providing multifamily owners & investors with professional representation for apartment communities undergoing major repositioning or large capital improvement projects across the country. From initial due diligence, project design, planning, scheduling, budgeting, to full construction management execution, PMR positions our clients to make the most of their renovation investment.
Our mission is to provide fast, reliable and cost saving multifamily renovation management services to each community we serve, with minimal disruption to your residents, leasing and maintenance staff's operations.
MULTIFAMILY DEVELOPMENT WITH COST & TIME IN MIND
Each project is developed with the owner's business plan in mind. Not only does this consideration include minimizing raw construction costs, but also coordination and speed. PMR understands that the actual apartment redevelopment process needs to be completed swiftly and carefully so that your community can take full advantage of the improvements as early as possible.
Contact Us
PMR / Virginia Beach, VA:
Bill E. Nettles, President
p: 678-446-7570
billenettles@pmredev.com
2808 Pine Ridge Lane
Virginia Beach, VA 23452
PMR Contact
We would love to hear from you! Please fill out this form and we will get in touch with you shortly.
Testimonials
Bill E. Nettles found ways to do more with less than anyone else I have found in the construction industry. Bill understands the ultimate goals of the client. He worked well with all departments – acquisitions, accounting, management and his counterparts in construction. I strongly recommend Bill E. Nettles in regards to any real estate construction or renovation project.
I worked with Bill E. for several years at Brencor when I was the Director of Asset Management. Bill E. was the VP of Construction for all of Brencor's redevelopment multi-family properties. Bill E. was a "hands on" team leader and strived to complete all projects at or under budget in a timely fashion. Not only is he a construction professional, but he understands the "big" picture. He would be an asset to any organization's team.
I have had the privilege of working with and learning from Bill E. on numerous multifamily capital improvement projects. Bill E. knows the multifamily redevelopment business inside and out and will work his very hardest to complete his projects on time and within budget. He is very professional, a leader, and is a true visionary in his field.
It was a pleasure to work for Bill E. while I was a Project Manager at the Laramar Group. Bill E. lead by example and taught me a lot about managing multimillion dollar projects, which lead to many successes and recognition as I was awarded with Project Manager of the Year & Project of the Year during his tenure with The Laramar Group. Any organization would benefit immensely having Bill E. on their team.
I have known Bill E. Nettles for over a decade and highly recommend his renovation services. During my 13 year career in the multi-family renovation supply business, Bill E. and I completed numerous projects together. He is highly valued for his ability to complete projects on time and within budget. He offers a more in-depth and comprehensive approach to his projects because he has worked on both sides of the business as Sr. Asset Manager for property management companies as well as construction. He understands clearly what the management companies want to achieve which is maximizing their ROI. His combined knowledge of asset management, technical construction and strong ethics make him unique and the best choice when looking to hire a contractor you can trust. He has razor sharp focus on controlling costs, safety and speed. The results are proven time and time again when the management companies are able to successfully increase rents due to the repairs and improvements. Hence, Mr. Nettles a great construction business partner to have on your team.
During my time at AIMCO, Bill E. was an exceptional mentor. His expertise in Construction Management and Client Relations has been a guide as I have progressed in my career. I will always be grateful for his guidance and leadership.
It was a pleasure to work with Bill E. Nettles a few years ago when we were both involved with redevelopment construction for the same multi-family REIT. Bill E. has led a number of teams and projects with great success, usually with many projects running concurrently. In my opinion, beyond the depth of a person's experience, a measure of ability in redev construction is how well they respond to unexpected conditions and challenges. Bill E. always evaluated the situation quickly and professionally, and arrived at feasible and sound solutions to the challenges presented to him.

Bill E. was a Division Construction Manager when I worked with him, with many Project Managers and Directors reporting to him, and proved to be an accomplished team leader. He achieved the results required of him, while maintaining a professional yet approachable disposition. I recommend Bill E. to anyone seeking a redevelopment construction professional with the experience, temperament, problem-solving ability, and knowledge of the industry to execute projects of any size successfully.
I have worked for Bill E. on several projects. The last one was a 5M renovation project in Seattle. He was honest and fair to all the contractors, he was receptive to cost saving solutions, and he promoted good will from all people involved.
I have had the pleasure of working with Bill E. at two different companies. Each time our paths have crossed Bill. E. has been a pleasure to work with. He is a focused and results-oriented individual and has many outstanding accomplishments that would contribute immeasurably to any organization or team.
Our Team has worked with Bill E Nettles for more than 20 years. His focus on quality, efficiencies  budget tolerances and communications more than meets expectations from contractor, residence, management and owner.

I fully believe with Bill E's experience and understanding of property renovations, he and his team would be a valuable addition to your company's bottom line.